We have made an infographic to help explain how to conduct a systematic literature review.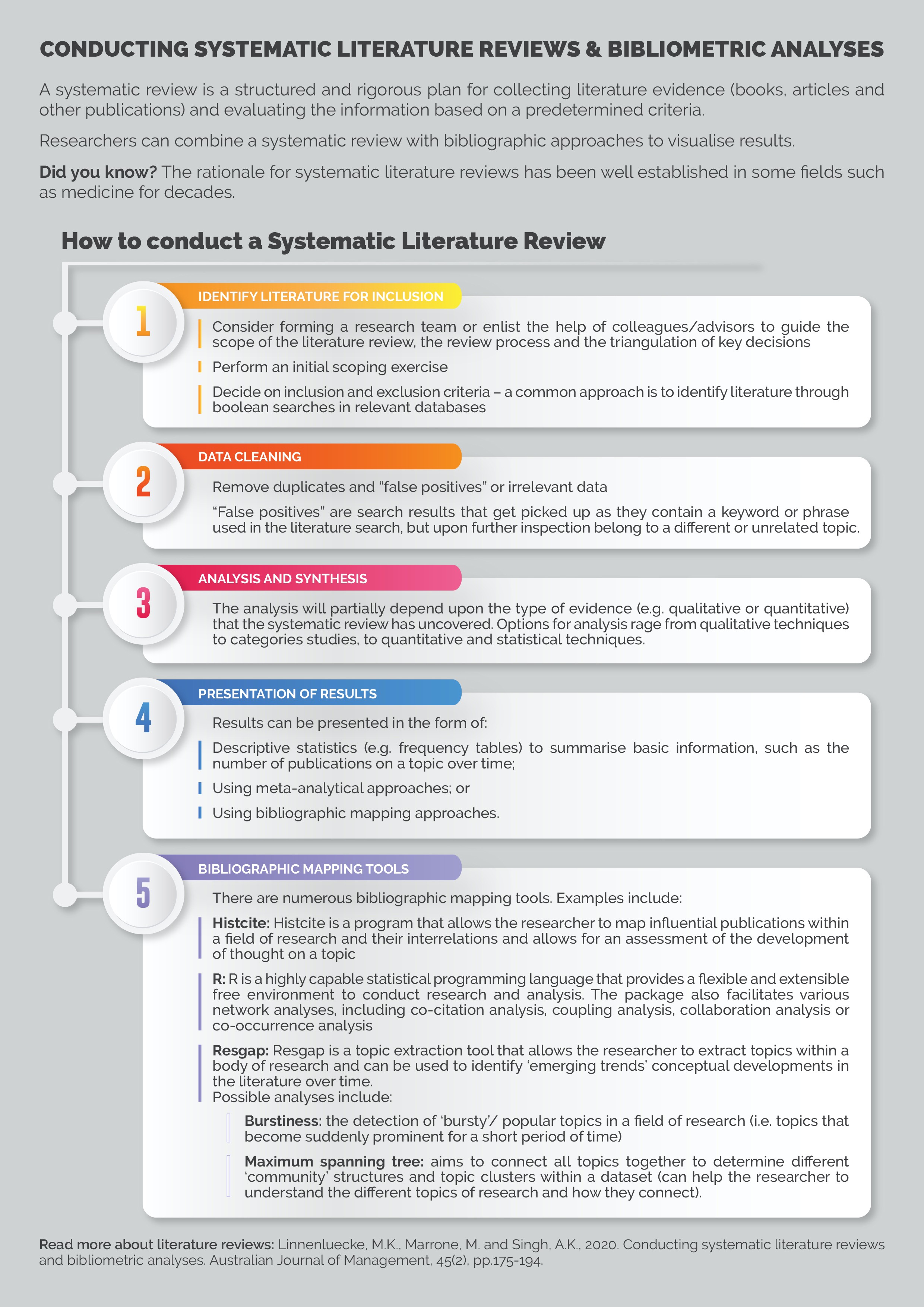 Hope you find this helpful. If you want to read more, read the paper at:
Linnenluecke, M.K., Marrone, M. and Singh, A.K., 2020. Conducting systematic literature reviews and bibliometric analyses. Australian Journal of Management, 45(2), pp.175-194.