Many industry sectors have experienced significant disruption in recent years through the introduction of new financial technology (or FinTech), including process automation in financial services and the adoption of cryptocurrencies. From the first telegraph cable in 1866 to blockchain in 2009, the evolution of financial technologies has always been aligned with innovations in information systems (IS).
How do FinTech and Information Systems relate to each other? Where are the crossovers, where do they intersect, where do they diverge?
This question drove me and my colleagues to conduct a systematic literature review and to compare academic with practitioner literature.
Findings from our review show that the practitioner-oriented literature foreshadowed the rise of FinTech by extensively reporting on algorithm-based and electronic trading (2009 onwards), followed by reporting on FinTech start-ups and funding successes (2014 onwards).
The practitioner literature subsequently reported on alternative finance models, the introduction of cryptocurrencies, and risks and regulatory issues. Academic literature on FinTech began to rise from 2014 onwards, focusing initially on the development of FinTech in the aftermath of the 2007-2008 global financial crisis.
Research attention subsequently shifted to FinTech innovations (alternative finance, cryptocurrency and blockchain, machine-based methods for financial analysis and forecasting, including artificial intelligence), as well as risk and regulatory issues.
IS work on FinTech started to emerge from 2015 onwards, initially focusing on mobile payment systems and peer-to-peer lending. However, the body of work at the intersection of FinTech and IS is still small.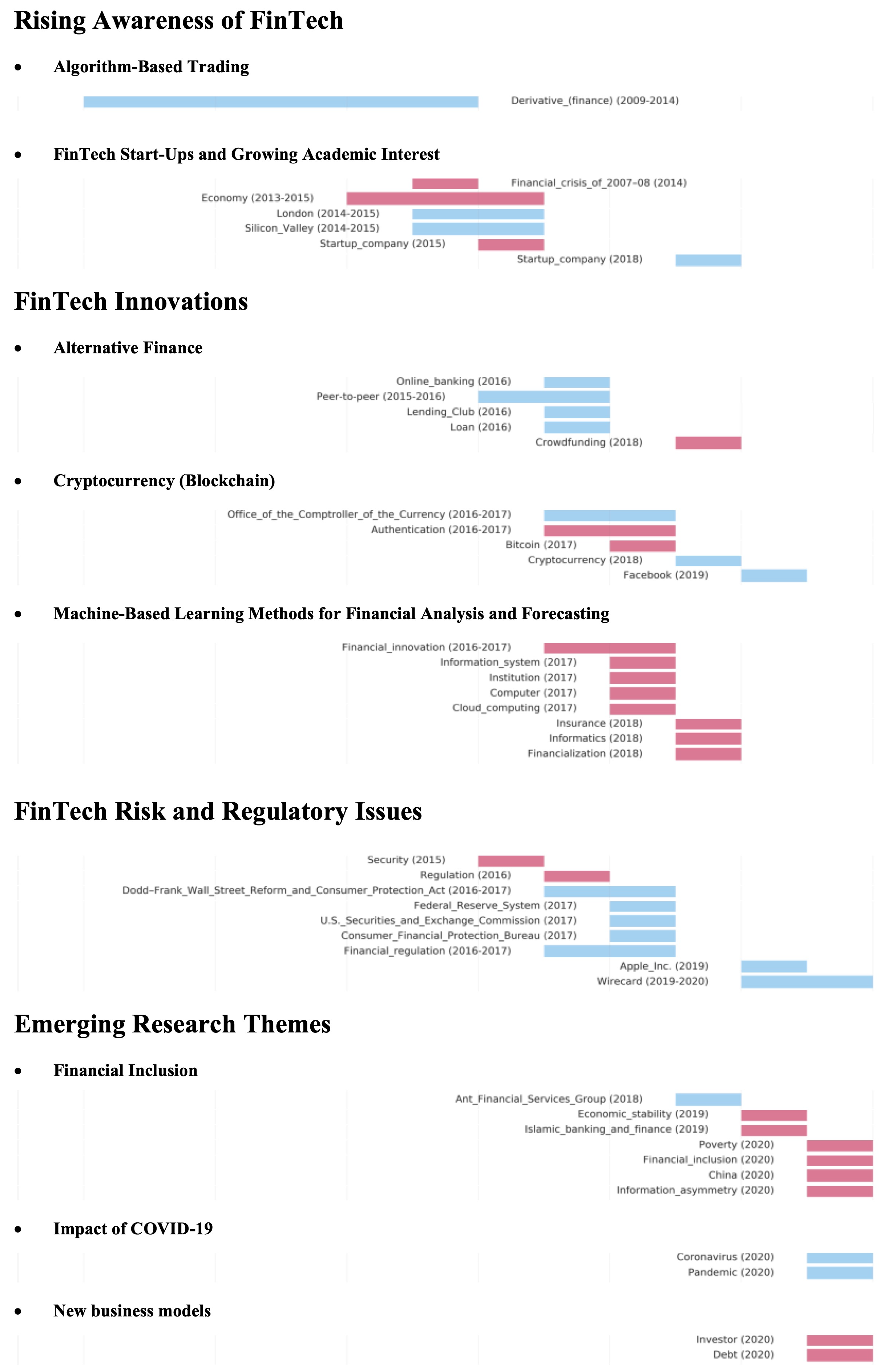 Our review sheds light on several opportunities for future research, including financial inclusion, the impacts arising from COVID-19, and the emergence of new business models, such as Banking as a Service (BaaS).
Full paper reference:
Cai, C., Marrone, M., & Linnenluecke, M. (2022). Trends in FinTech Research and Practice: Examining the Intersection with the Information Systems Field. Communications of the Association for Information Systems. https://www.researchgate.net/publication/359107231_Trends_in_FinTech_Research_and_Practice_Examining_the_Intersection_with_the_Information_Systems_Field